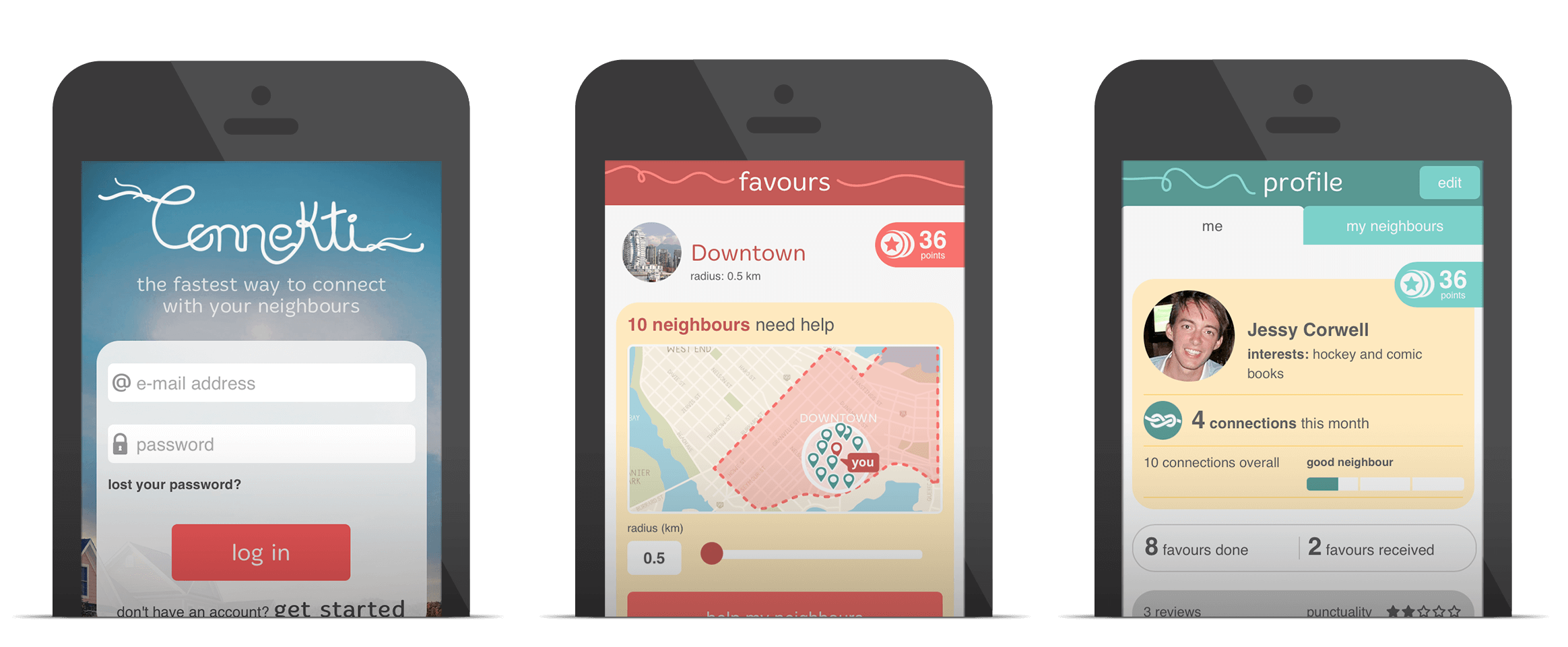 Connekti
Building stronger communities
Connekti is a prototype for an app that would help users to really connect with people who live nearby. By asking for or offering help and receiving points that convert to discounts in local shops, Connekti would make communities in Vancouver closer.
Client/Year:
grad project (VFS) - 2013
What I did:
Research and persona development
Wireframes
Moodboards/Style Tile
UI design
Interactive Prototype (html/css/javascript - built using PhoneGap)

Process
After I had the initial idea of Connekti the next question that came into my mind was "is there a need for this service?". A lot of my research suggested that people perceived Vancouver as a "cold" city in terms or personal relationships and community engagement. This suggested to me that Connekti had potential for success.
I also did an online survey to comprehend how my target audience think and what kind of favours they would accept from their neighbours. The online research brought many questions to light, which gave me ideas for introducing some features in the system to accommodate real issues raised by potential users.
---
"Well, that's not really a neighbour anymore. It's a member of the community, but too far."
Answer from a respondent when asked if they would walk 30 min to help a neighbour
---
The next step was to create personas and to do an exercise called "a day in the life". This allowed me to put myself in the users' shoes and imagine the scenarios in which the app could be used. This was invaluable in developing a customer centric experience.
It was then time to put the concept to test with real users to validate (or disprove) my assumptions. After sketching some wireframes I made a digital version of them and did a prototype. I recorded the users using the app and took notes. Their verbal inputs and actions helped me to iterate on the next set of wireframes.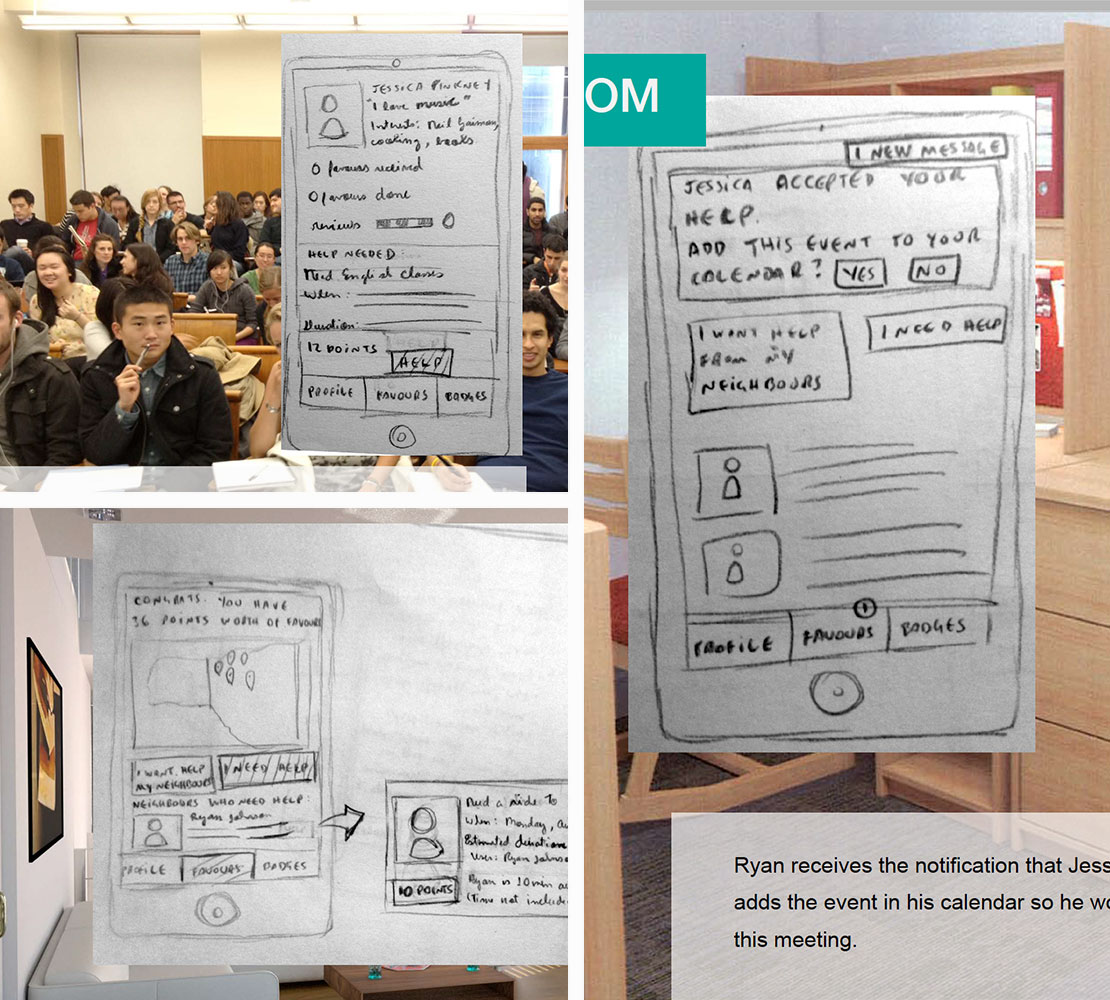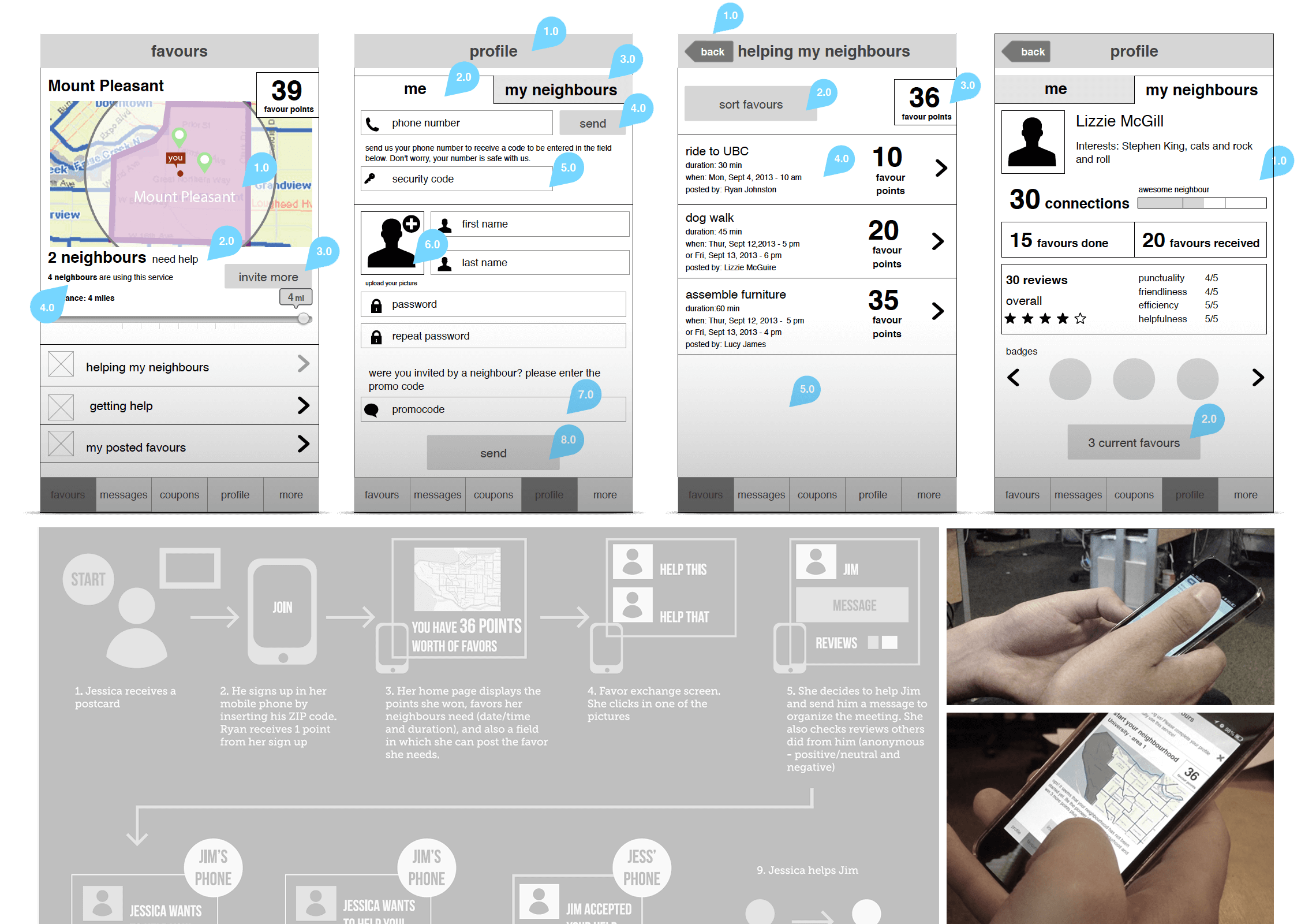 After the structure was completed I needed to work on the feeling of the brand. The experience is not made only through the structure but also through the visuals and the emotions that they evoke. I started with a moodboard and also created a style tile.
The last part was to put it all together in a polished functional prototype. With html, css and javascript my prototype now had a life of its own and it felt real. My goal was accomplished.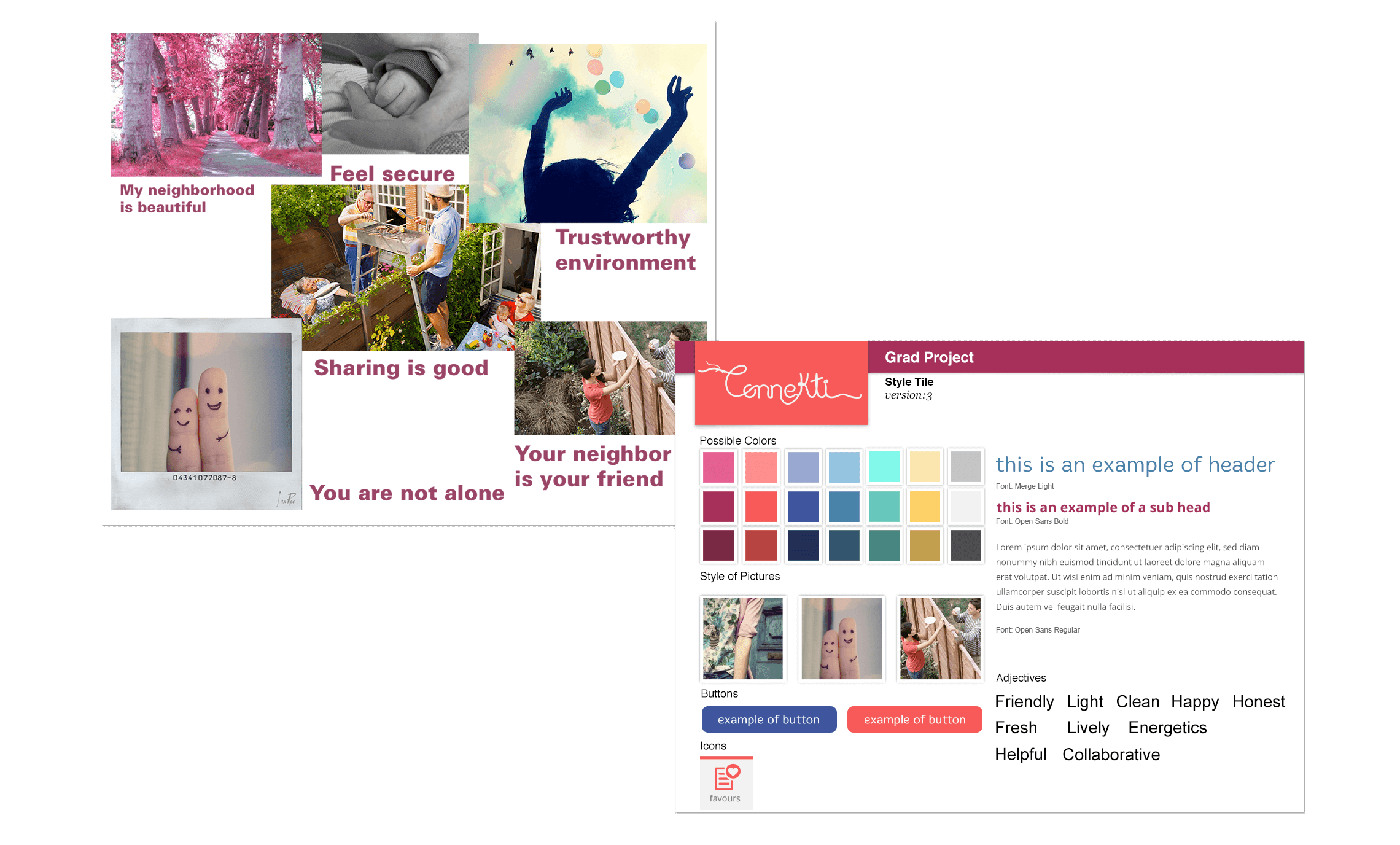 Results
The project won the VFS student award Best User Experience Design, voted by my peers and industry professionals. Also during my graduate night presentation, many prospective employers came to talk to me about how impressed they were when they learned I finish this prototype in approximately 10 weeks.
Video Demo